Get additional income
The affiliate program allows you to receive rewards:
for managing your clients' ad accounts through the getUNIQ platform
for each user who registered on the platform on your recommendation
Amount of remuneration
Connect to the affiliate program and get rewarded from advertising expenses on our marketplace of advertising platforms, services and services
Budget for advertising per month (excluding VAT), rub.
Базовые
from 100 000 ₽
from 200 000 ₽
from 500 000 ₽
from 1 000 000 ₽+
from 2 000 000 ₽+
from 4 000 000 ₽+
from 8 000 000 ₽+
from 15 000 000 ₽+
Special
Yandex (bonuses per turnover)

Targeted advertising of the Russian Federation

Google Ads

Targeted advertising Foreign

TikTok

Telegram ads

Bigo Ads (Likee, Imo)

Other*
The amount of remuneration in the table is not a public offer. Final values may vary and depend on several parameters
What determines the amount of remuneration?
Total consumption

in offices in advertising networks

From the method of replenishment

Selected billing option for your ad accounts

Way receiving

affiliate remuneration

Payment period

Prepaid or postpaid (up to 45 days postpaid)
*If you have any questions, please contact our
support team
for advice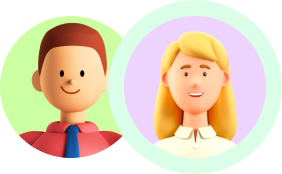 Members of the Partner Program
The affiliate program is suitable for all professional market participants who manage clients' advertising through the getUNIQ master account.
Agencies

Arbitrators

Marketers

Freelancers
If you are not a professional market participant and do not advertise to clients through the getUNIQ master account, you can take advantage of bonuses in the form of promotional codes, promotions, discounts on services from agencies and partner services.
How to become a member of the Partner Program?
Registering and setting up a profile
Register with getUNIQ and set up your financial profile for account billing and rewards
Creation of advertising cabinets
Create new or add existing accounts managed in ad networks on our platform
Agreement
To receive remuneration and bonuses, you need to accept the offer or sign an additional agreement, as well as specify the list of accounts under management
Receiving a reward
The funds received from the affiliate program can be used to
Replenishment of any advertising accounts of networks at the expense of bonuses
Withdrawal of funds to the account of your legal entity, to the account of a self-employed person, to a card or electronic wallet
Reducing your monthly advertising bill
Affiliate remuneration
For individuals and the self-employed

Accept the contract offer in 1 click, and you will be able to receive remuneration in several ways:

getUNIQ total deposit bonuses
Payout to e-wallet
Payment to the card of the Russian Federation

Accept the offer

For legal entities and individual entrepreneurs

Request a contract through the support service or your personal manager. Reward payment will be available on:

Settlement account of the Russian Federation
Settlement account of a foreign legal entity,

Request a contract
Your ad is safe
Only certified ad networks and licensed payment systems are integrated on the platform